About
Music
Publication
News
Contact
| Music
Same day (SP) (2015)
Lauren French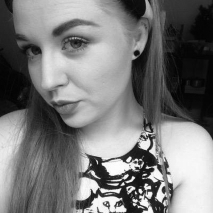 Hello there guys!
My name is lauren, note the username.
I'm third year Criminology major, Communications minor at Simon Fraser University.
I have a love for everything related to beauty and fashion, which lead to this channel and my blog.
I also love books, documentaries, and travelling.
If you have any questions or suggestions for videos please send me a message or leave it as a comment somewhere, I'd love to make you guys happy.
love, lauren
http://www.twitter.com/vancitychicblog
http://www.instagram.com/laurenefrench
http://www.vancitychic.com
http://www.laurenefrench.tumblr.com
http://www.youtube.com/makinguplauren
Snapchat- lefrench
laurenfrench@vancitychic.com