About
Music
Publication
News
Contact
| Music
Выргонь (SP) (2015)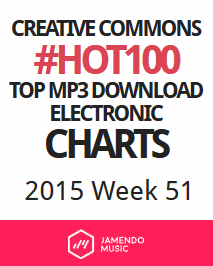 Creative Commons #hot100 Charts
Starfrosch is your destination for the world's most popular Creative Commons music charts, news and radio.
Every monday our robot fetches the last month legal and downloadable Creative Commons MP3 tracks from SoundCloud®, Jamendo®, Free Music Archive® and Archive.org®.
That's more than 45'000 tracks everytime. He runs them trough the Spam filter, sorts them by Hotrank® and spits out the Hot 100. That's it.
Enjoy the Top MP3 downloads and streams.